Bays Dynasty 99 reach Discovery Cup Final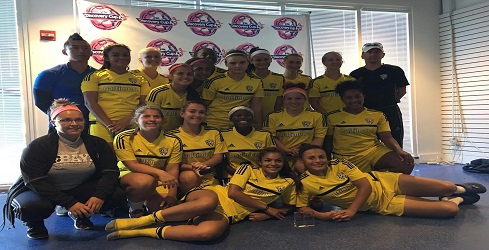 Bays Dynasty 99 reach 2016 Discovery Cup Final
The Baltimore Bays Dynasty 99 u18 Girls reach the 2016 Dicovery Cup top flight final.
The ladies reached the final in the top flight with wins over two quality Maryland teams.
The Dynasty 99 faced a tough New York east team in the final and played a very competative back and forth match just coming up a bit short. 
Congrats to our ladies for the making the finals !!!!!!!!